For the past 2 months, my kids have had the opportunity to try out a new online game for kids called
Garden Party World
.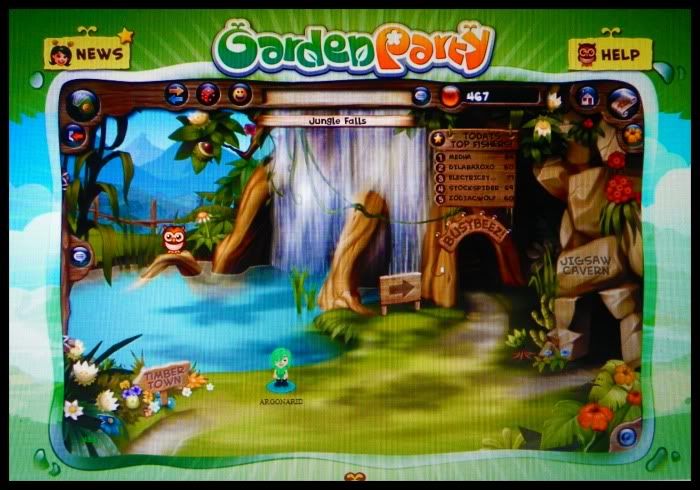 It is geared for kids ages 7-12 and since I have kids right smack in the middle of those ages, it seemed like the perfect site for us to check out.
I am actually not too fond of my kids playing online games for a few reasons.
#1 Security.
I am always worried about who is playing the games with my kids. (you never know when it's some creepy guy lurking in a corner, ya know?)
#2 Violence.
Ok, so I know kids are exposed to it whether I like it or not, but I still like to have some sort of control over just how much they get.
#3 Appropriateness.
This is a biggie for me. It irks me to no end that I will bring home a game or movie for my kids that is labeled "PG" and what they really should've labeled it was "M".
#4 Pop-ups.
I can not tell you how many times my kids have crashed our computer because they clicked on something that popped up on the screen they were working on. UGH!
#5 Spam.
Nothing worse than allowing your child to go in what you think is a secure site and then finding out your information has been "sold-out" to every Tom, Dick & Harry.
I'm happy to say that
Garden Party World
has measures in place to prevent all of these things, the game is adorable, appropriate, and entertaining.
Of course, it doesn't really matter what I think if the kids don't enjoy playing it....

Three of my sons, Teddy (age 12), Henry (then, age 11) and Keith (age 9) took turns playing, with my 4 year old daughter Emma chomping at the bit. All 3 boys enjoyed playing, with Keith being the one who had the most fun. (I would say it is geared most closely to Keith's age)
My teenage daughter Gabi even took a turn playing and said,"
It's so cute! It's like a fairy-tale Sims for little kids.
"
It is!
It's definitely a game I would recommend to my friends for their kids and I'd love to give one of my readers the chance to buy a year long subscription which is why I am giving away a $40 VISA giftcard.
To enter:
1. Visit
Garden Party
and leave me a comment about why you think it would be a great game for your kids.
2. For extra 5 entries, Tweet about this give-away and leave me a comment letting me know you did:
RT @debi9kids Who Says 8 is Enough Reviews: Garden Party World Subscription Give-away! http://t.co/11BJMpB
3. For additional 5 entries, write a blog post or post on Facebook about this give-away and be sure to leave me a comment with a link.
Give-away ends on April 13th.
This post was sponsored and compensation provided by Garden Party.
The giftcard is being donated by me, myself & I :)

Check out other great give-aways hosted by Philly Social Media Mamas